In Memory
Joseph Lubin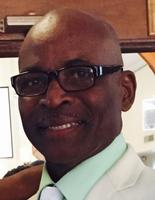 Joseph "Uncle Joe" Lubin, 70 of Lake Charles, LA was called to be with his Lord and Savior on Wednesday Sept 23, 2020.

Joe was born in Elton, LA on December 10, 1949 to Mable Leger and Fred Lubin. Mable raised Joe in Lake Charles where he graduated from Washington High School in 1968. Joe attended Zion Tabernacle Baptist Church and then New Covenant Faith Baptist under the leadership of Rev. Dr Jimmy Stevens. Bro. Lubin was a member of the Men's Choir, member of the Food Ministries, and taught Sunday School when called upon. Uncle Joe or Smokee Joe, what many called him was a devoted brother, father, friend and uncle to anyone that would listen to all of his wisdom he loved to share. He was an avid Saints Fan and loved sports. He loved to fish and debate every subject possible. He cared deeply about his family and their well being. He was an Abatement Project Manager for over 20 years, but his love for food and feeding people called him to become a caterer. He was a caterer of soul food and a former owner and operator of Smokehouse &
Gumbo Shack restaurant where he cooked with a big heart and even louder mouth. Recently known as the Smokey Joe "Watermelon" man.

He was preceded in death by his parents, and sister Gustavia Williams.

He leaves to mourn but cherish his legacy, 11 sons and two daughters, one brother, three sisters, nine grandchildren, and a host of nieces, nephews, cousins and friends.